Red Sea REEFER™ G2+ Complete System 170 / 200 / 250 / 300 (Popular)
Designed as the perfect reefscaping canvas,
REEFER G2+ tanks combine REEF-SPEC
infrastructure with the freedom to install
all your preferred hardware.

REEFER G2+ systems come with new & improved
water management, extra-fortified cabinets & aquariums,
REEF-SPEC ReefMat-ready sumps, include the ReefATO+
system as standard.

REEFER G2+ SYSTEMS come in a huge variety of sizes  and are the ideal
platform for the full "Red Sea Experience",
combining our LED lighting, wave pumps, dosers,
and filtration devices into one smart,
synchronized eco-system operated via the ReefBeat App.
REEFER™ Series Technical Data
 REEFER™ Models

Specs

170

200

250

300

Main Features

Ultra clear front glass (mm)

10

10

12

12

Ultra clear side glass (mm)

10

12

12

12

Bottom glass(mm)

10

10

10

12

System Volumes

Display tank water volume (L)

128

158

2043

246

In cabinet sump water volume (L)

37

42

42

54

Total system water volume (L)

165

200

245

300

System Dimensions

Display tank length (cm)

60

60

90

90

Display tank height (cm)

51

53

53

55

Display tank width (cm)

50

57.5

50

57.5

Total system height with cabinet (cm)

137

140

140

142
1. Rimless ultra-clear glass
REEFER G2+ aquariums are rimless, and constructed from ultra-clear, beveled-edge glass.
2. Extra fortified plywood cabinet
The marine-spec laminated cabinets follow the contour of the glass, and are now all fortified and made of plywood. 
3. Dual return pump outlets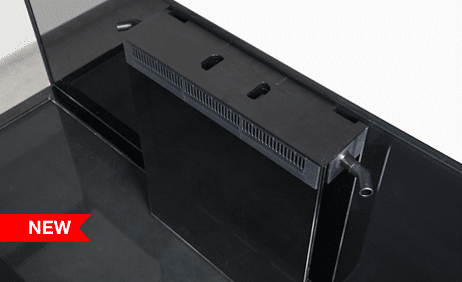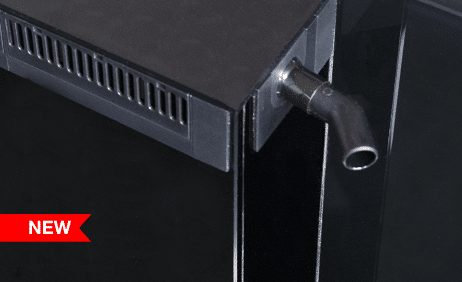 All REEFER 350 G2+ models and bigger now have dual side-facing return pump outlets, creating an even better water distribution.
The marine-spec laminated cabinets follow the contour of the glass, and are now all fortified and made of plywood.
4. Surface skimmer


The piping is hidden inside a large central overflow box, which has a large surface skimmer with removable comb parts, for easy cleaning.
5. Silent downflow system
The enlarged rectangular inlet to the downflow pipe (on models up to REEFER 625) reduces turbulence, making it easier to regulate.
6. Assembly-ready piping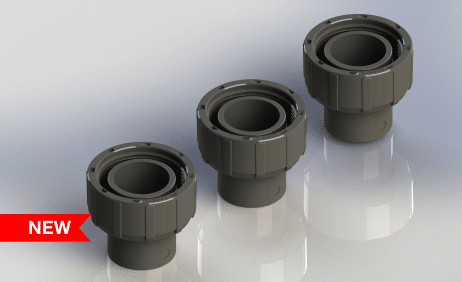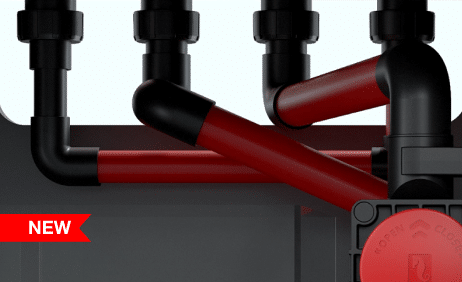 All pipes are preformed with quick connectors at all joints (no gluing required). Bulkhead connectors suitable for both Metric and USA standard pipes can be purchased separately, allowing you to customize your sump piping.


7. High precision valve

All models now have a new and improved high precision valve on the downflow pipe, allowing for easy regulation of the flow and a near silent operation.


8. Professional REEF-SPEC sump

The professional sump includes a removable mechanical filtration media compartment (with micron filters & filter cups), an optional refugium compartment, an adjustable height skimmer chamber for optimal skimmer performance, and a bubble trap to prevent air bubbles from returning to the aquarium.


9. ReefMat-ready

The easily removable mechanical filtration compartment allows for a quick Plug & Play installation of the ReefMat


10. ReefATO+

All REEFER G2+ models come with the state-of-the-art ReefATO+, which keeps your water volume and salinity stable, and includes an accurate temperature monitor as well as a highly sensitive leak detector. *Reservoir not included.